SATURDAY     9:00 AM to 5:00 PM
SUNDAY     9:00 AM to 3:00 PM
It was in 1960, at the dawn of the Golden Sixties, that Mayor Cooremans inaugurated the Sablon Antiques Market. It followed a vision by Georges Van de Weghe, a sort of surrealist prophet of the neighborhood. Success was not long in coming and, from the start of the seventies, space had to be nibbled on the adjacent streets to welcome new antique dealer candidates.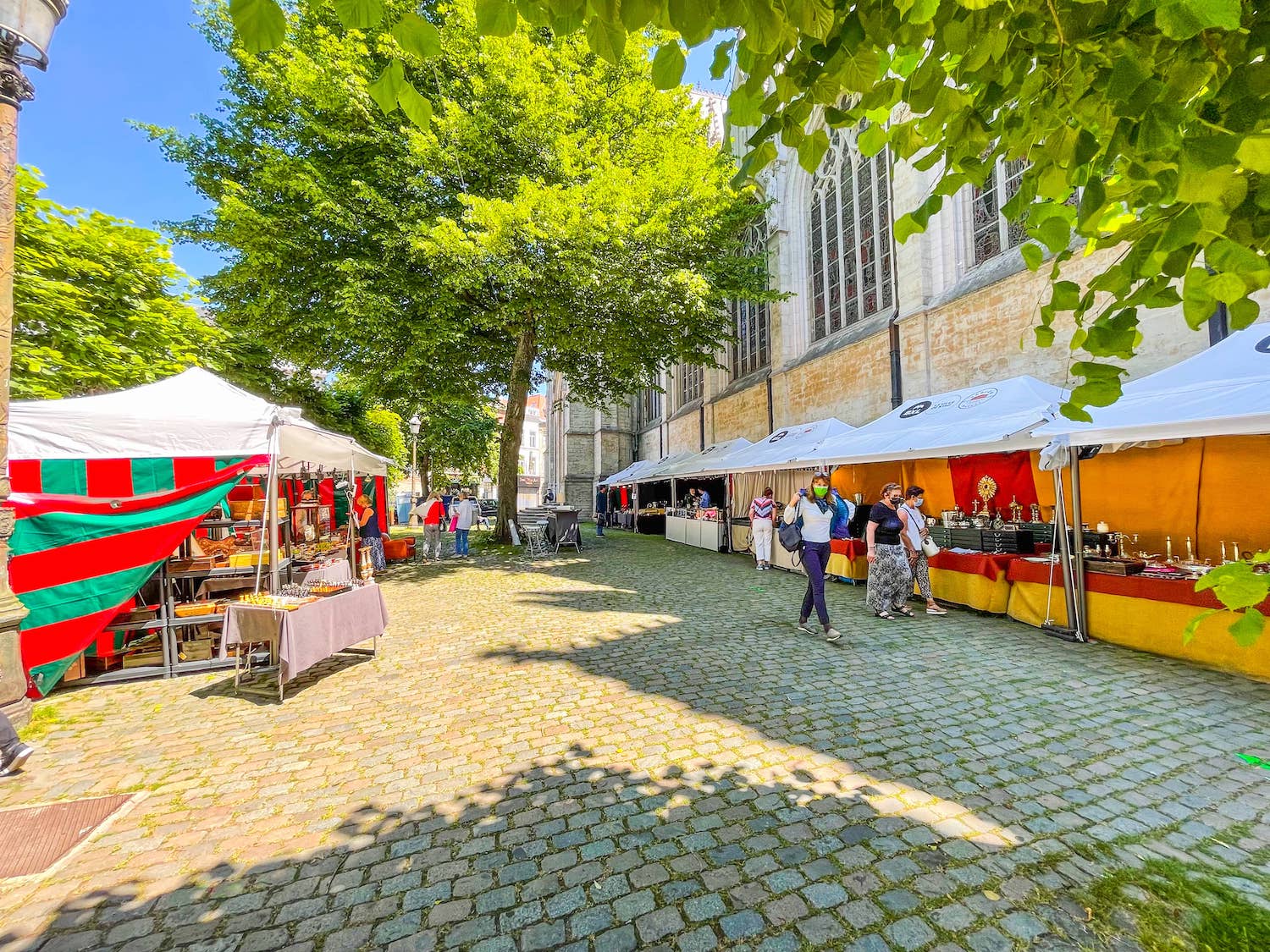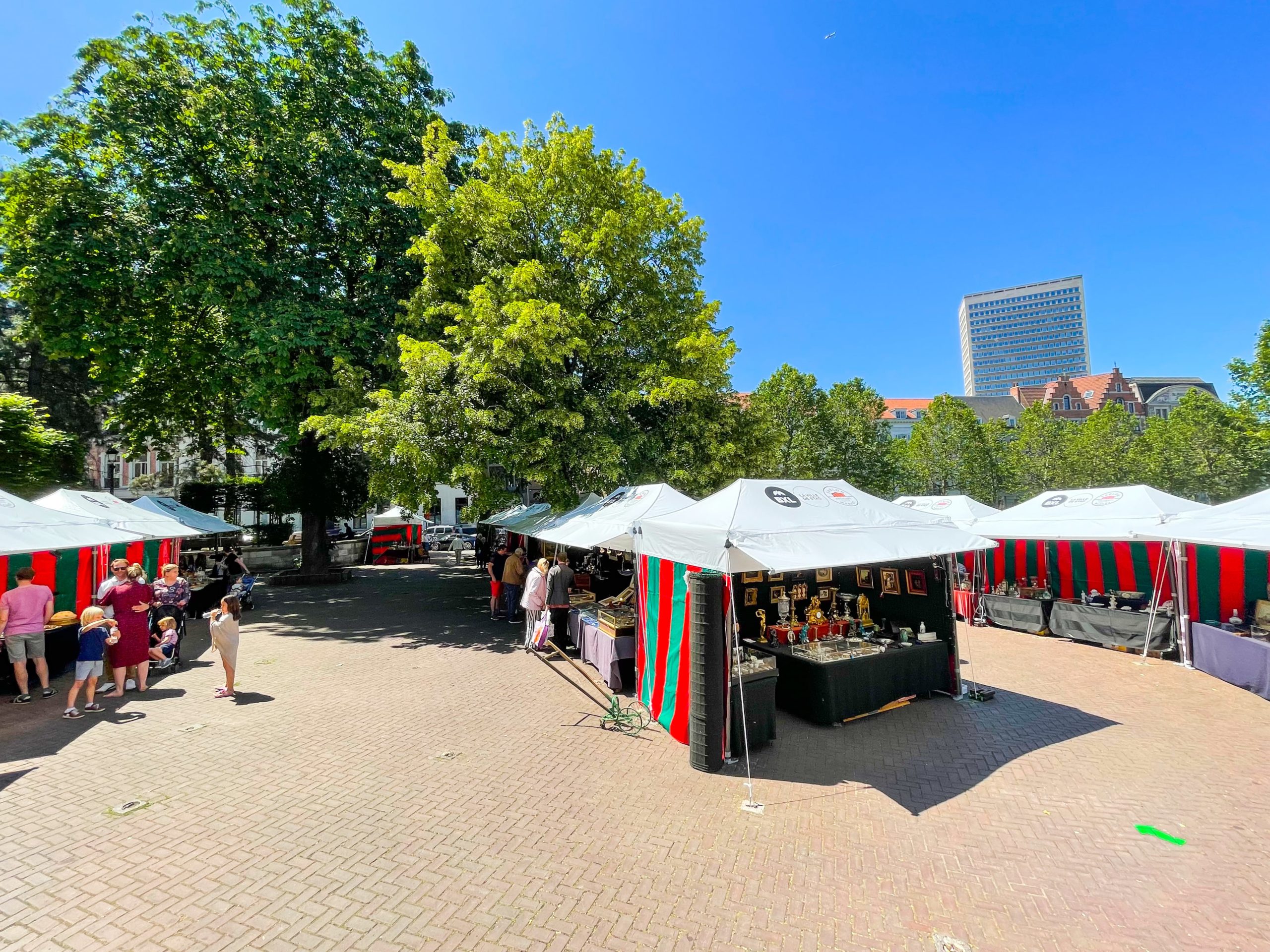 The Market becomes a breeding ground for young talents, allowing them to start with a very small budget and devote their energy and talent to hunting down the wonders that they will proudly display on Saturdays and Sundays in front of passionate customers. Customers who, very often, have contributed to their professional culture and sharpened their taste by their requirements as collectors.
Hard hit by the confinement, closed for long months, when it turned 60, the Market is reborn today thanks to the stubbornness of the diehards who steer it as well as the substantial help provided by the city under successive aldermen of Marion Lemesre and Fabian Maingain.
Let's bet it's gone for another 60 years…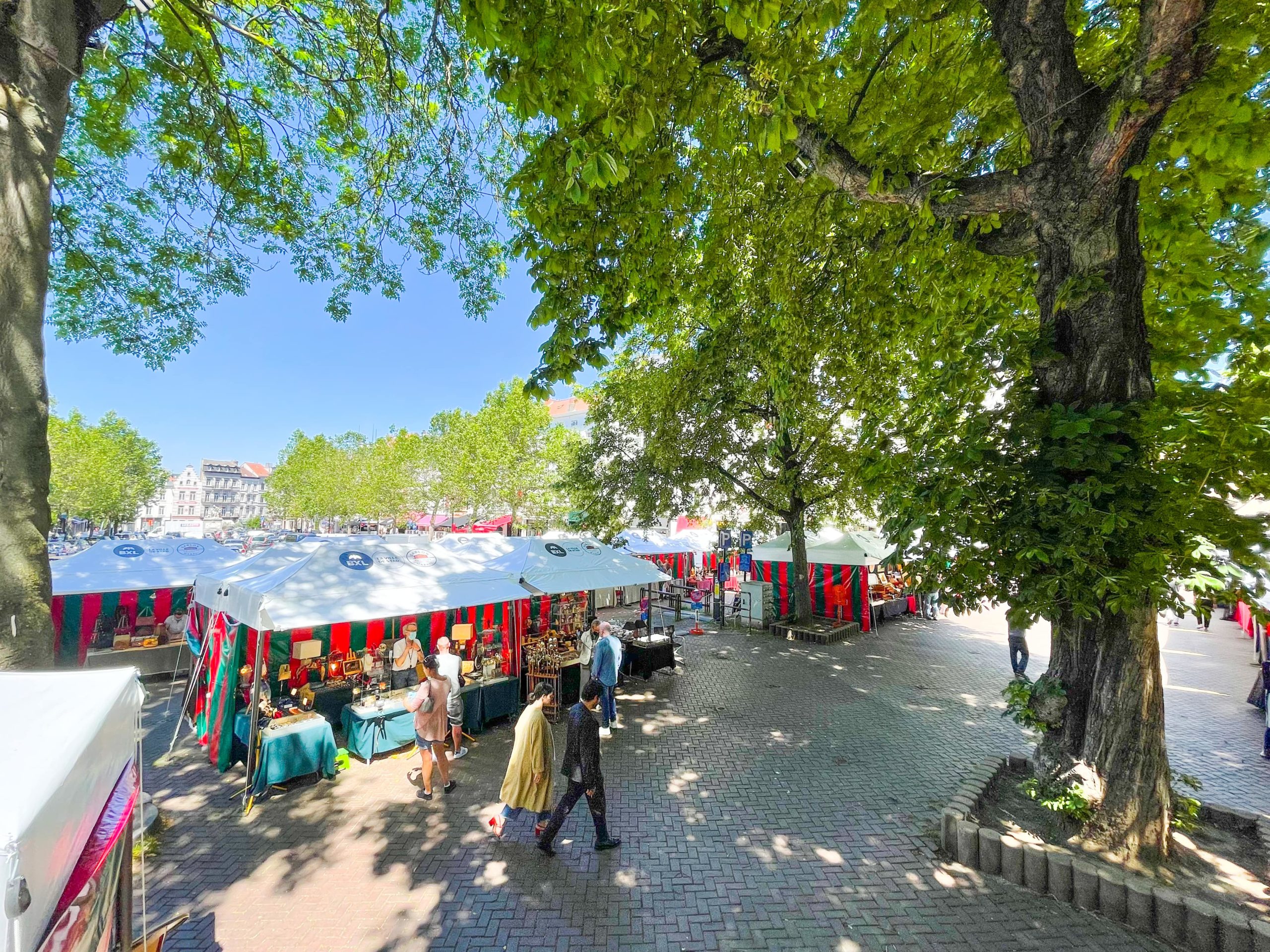 " The Market becomes a breeding ground for young talents, allowing them to start with a very small budget and devote their energy and talent to hunting down the wonders that they will proudly display "