SATURDAY     9:00 AM to 5:00 PM
SUNDAY     9:00 AM to 3:00 PM
EXHIBITORS
Discover all the stands you can find at the Sablon Antiques Market. Each exhibitor has his own expertise in a specific field, you will be able to unearth all their treasures. Meet them all every Saturday and Sunday on the magnificent Place du Grand Sablon.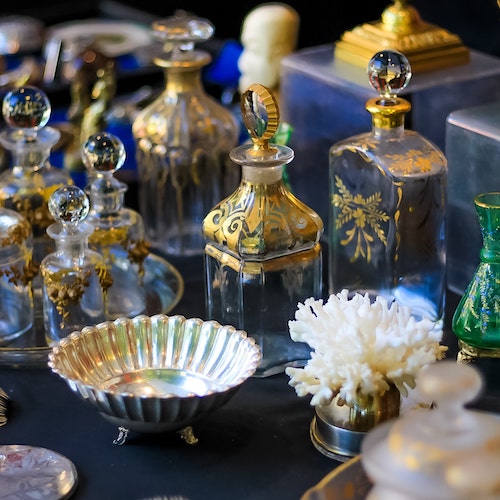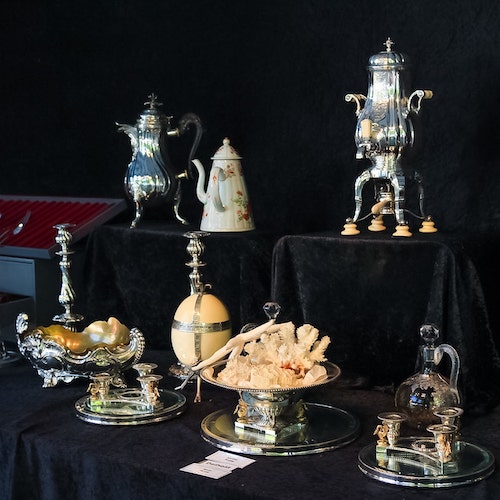 MGA GALLERY
STAND 2-3
Antique dealer at the Sablon Antiques Market since 1996, specialised in silverware, antique jewellery and Asian art, participating in the ANTICA NAMUR and EURANTICA BRUSSELS fairs. I welcome you in my commercial space in the MGA Gallery since 2017, in the heart of the prestigious Sablon Antiques Market.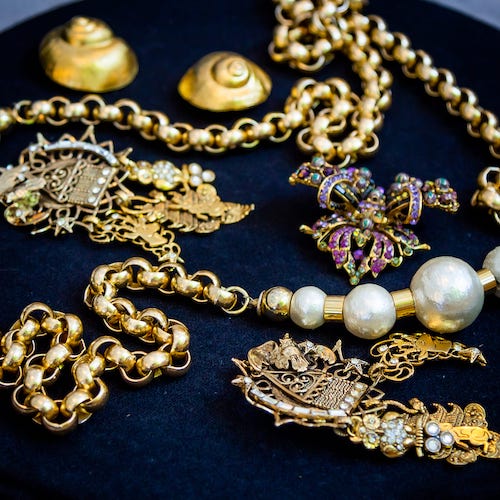 Michils Caroline
STAND #4 — Jewelry
For over 20 years, I have specialised in costume jewellery from all periods. A journey through time from the 19th century to the present day, from the great couturiers to the stylish jewellery, you will discover the world of costume jewellery.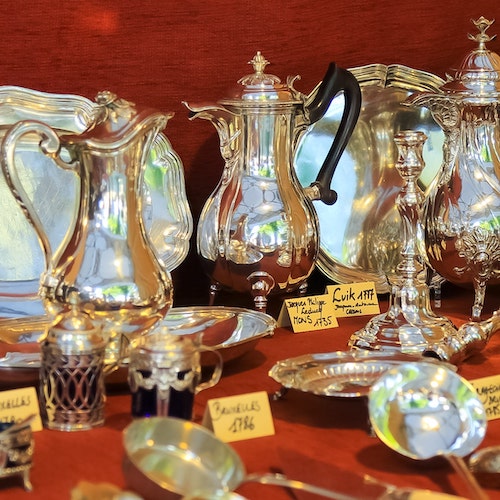 IAN PANNÉ AG
STAND 5-6 — Silverware, Glassware, Jewellery, Decorative objects
Antique dealer specialised for more than 33 years in silver and silverware, mainly French, Belgian, Russian and English from the 16th to the 20th century, as well as in tableware. His stock also includes glassware, jewellery, paintings and furniture dating from the 18th, 19th and 20th centuries.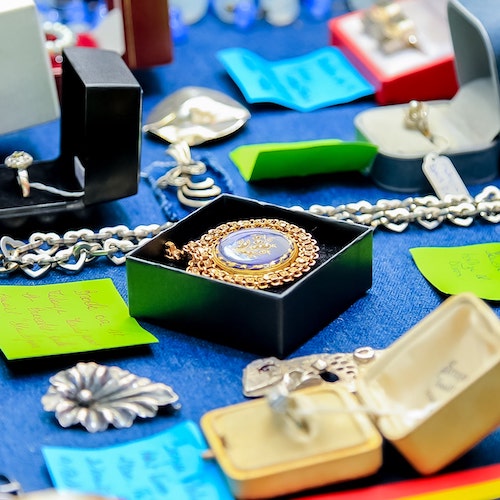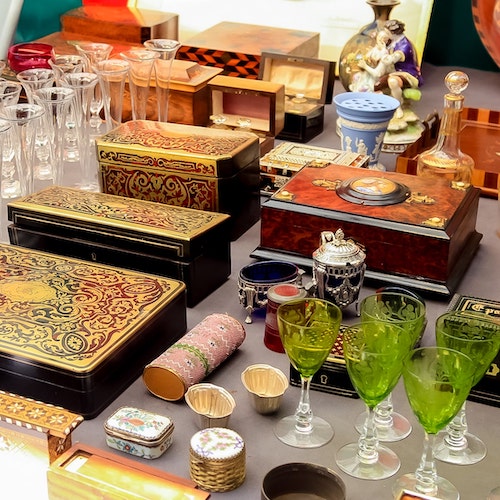 Palmyre antiquités — Michel & Marissa JORIS
STAND 9 — Quality glassware and crystal, furniture restoration
Michel and Marissa Joris, antique dealers specialising in tableware. Boxes, chess sets, liquor cabinets, jewellery boxes, tea boxes, token boxes etc.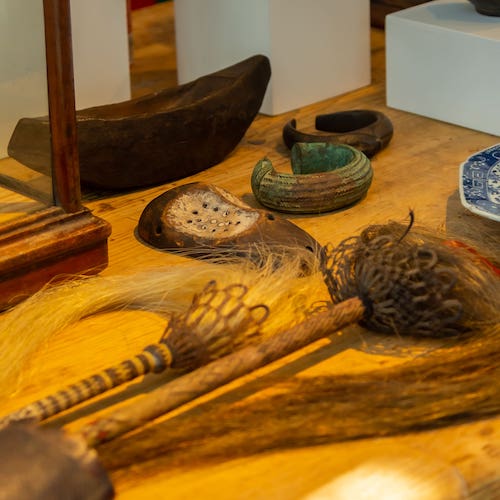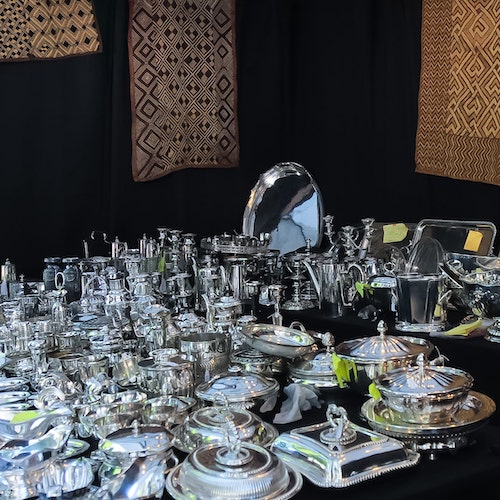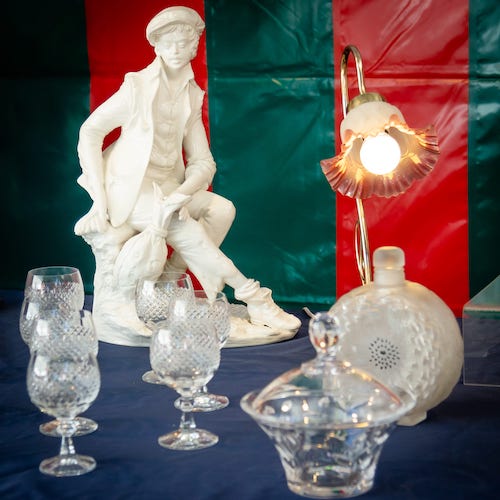 CELESTRI natalino
STAND 16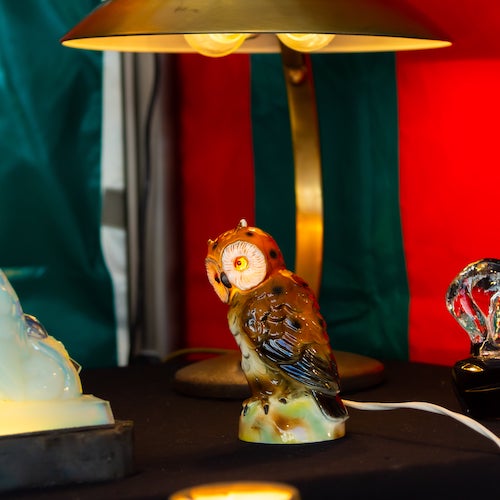 CELESTRI Salvatore
STAND 17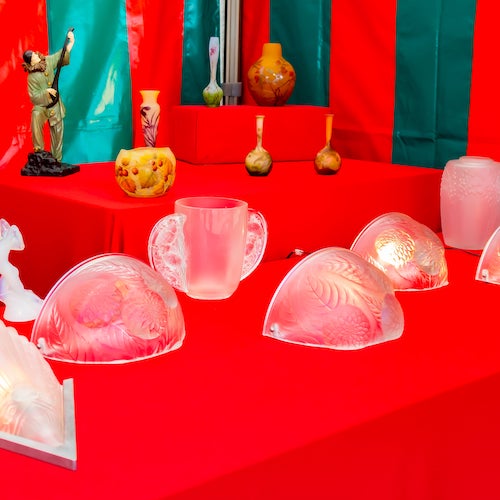 ANZALDI Giuseppe
STAND 18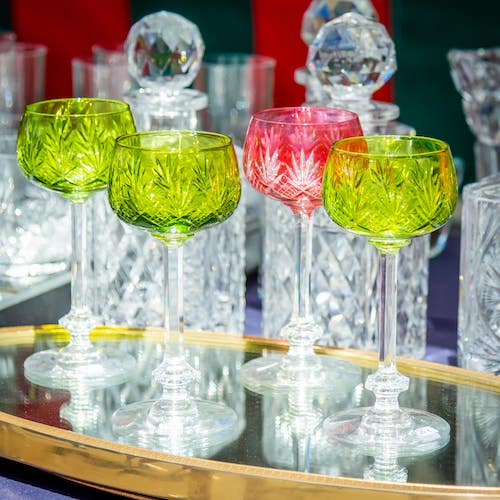 Antiques & arts gallery
STAND 22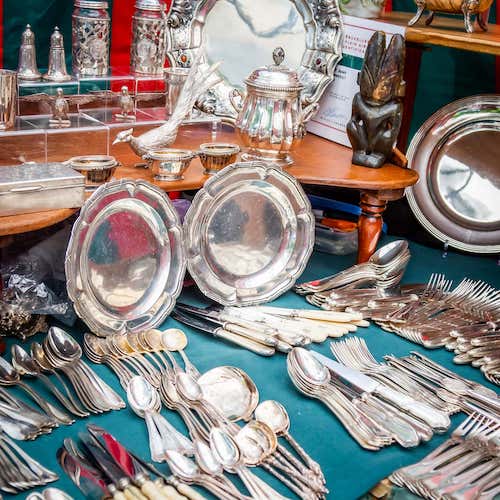 ZERIOUH Salah
STAND 24 — Silver, Silver plated metal
If you are looking for silver or silver-plated cutlery, Salah Zeriouh, who has been at the market for nearly 25 years, will be happy to help you find what you need.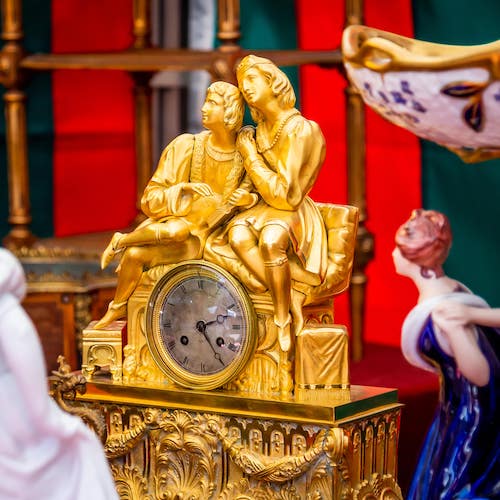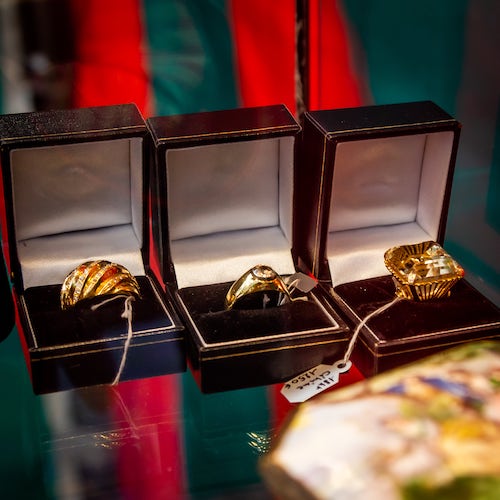 Zellan Jewels — JULÉMONT Paul
STAND 27 — Antique jewellery, gold and silversmithing
In our shop or at the Sablon Antiques Market we offer you our latest finds: antique, vintage or second hand jewellery in gold, silver or platinum. Sale, purchase, estimates, restorations, you will find here a quality service provided by two qualified goldsmiths.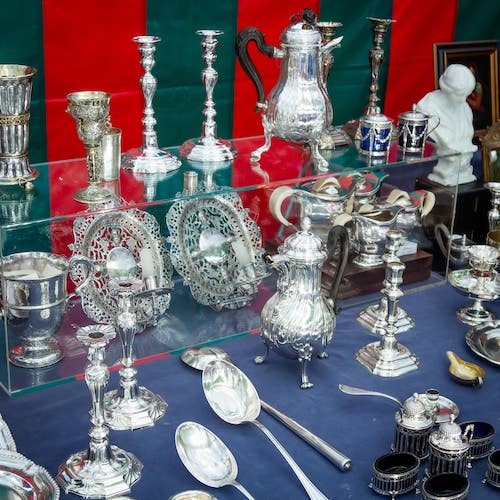 EMIL FONFONEATA VOF VOF
STAND 30 — Antiques, Fine Art & Silver
Tel : +32476/80.87.23
Antiques, Fine Art & Silver from 17th to 20th Century.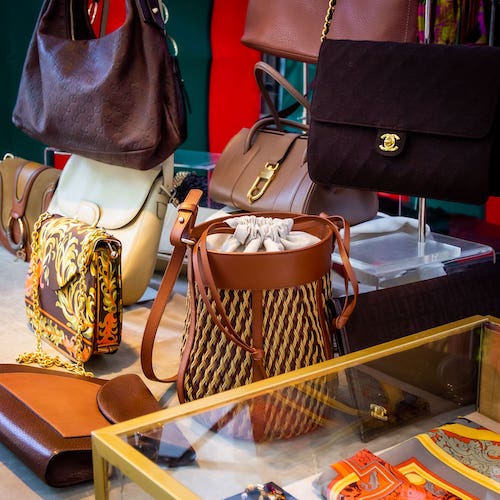 NEVER OUT OF STYLE — Caroline Thomas
STAND 31 — Vintage clothing, bags and fashion jewelry.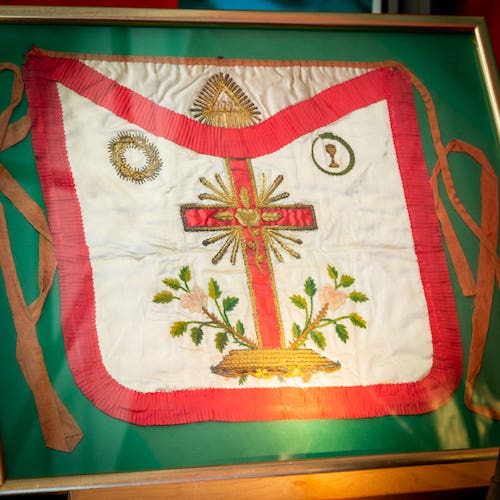 BRUGGEMAN Micheline
STAND 36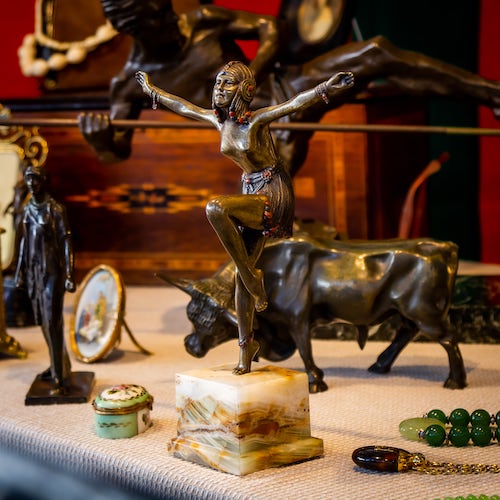 Antiek Roger— ANDELHOFS Roger
STAND 40 — Art, Antiques & Design
I am a market trader at the Sablon in Brussels. With me you can find art, antiques and design.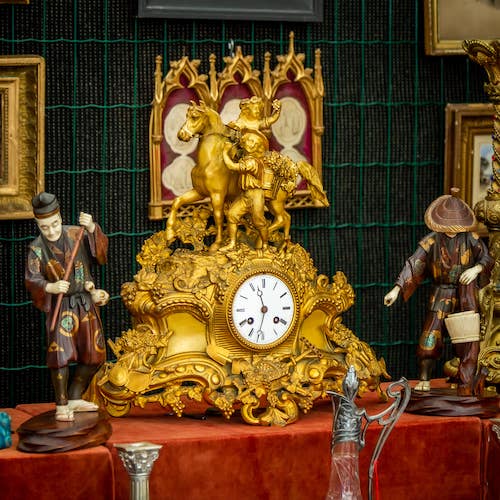 Marino Salvatore
STAND 42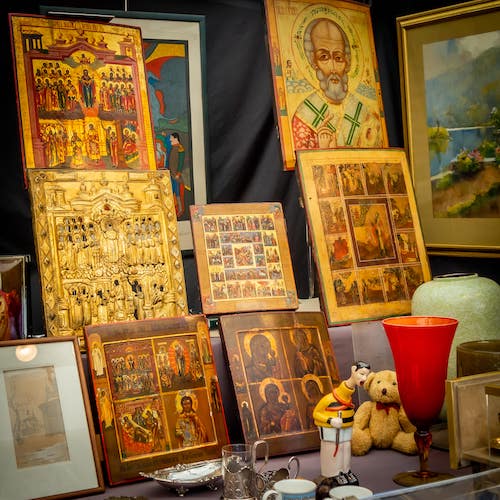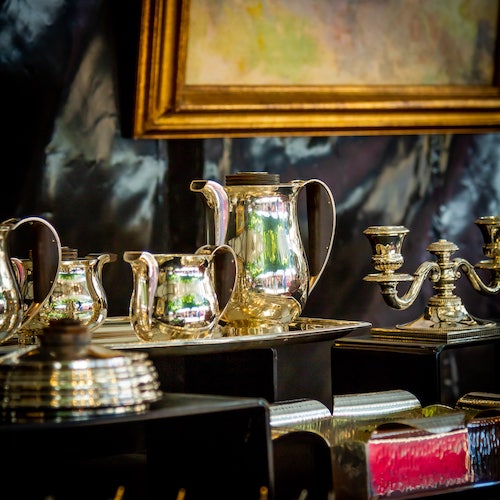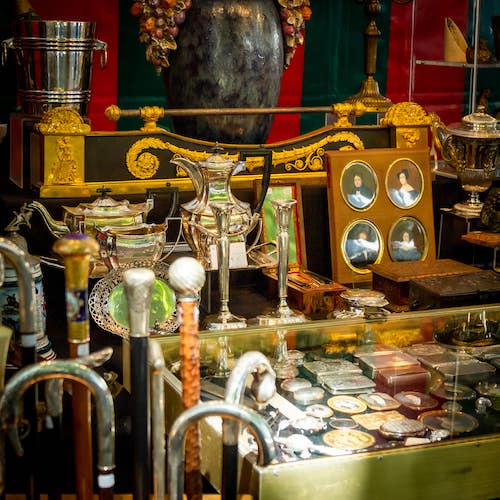 VAN MIEGHEM ROSA
STAND 45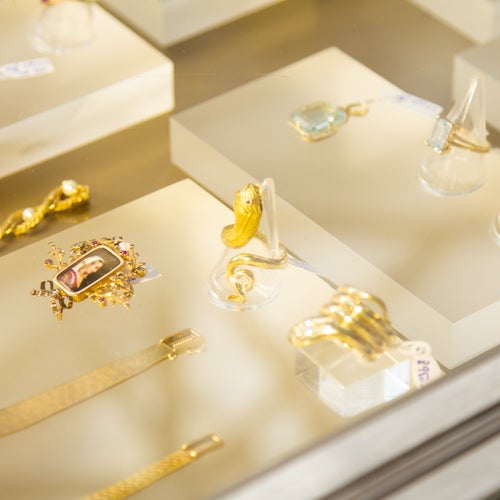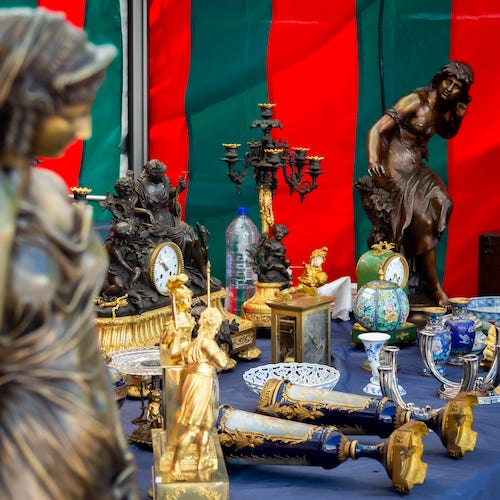 Antique & Art Priem — Priem john
STAND 49
John has been in the business for 35 years and specialises in 19th century antiques including carvings, clocks and furniture. Arne has been with the company for 3 years and is now the third generation to continue the business.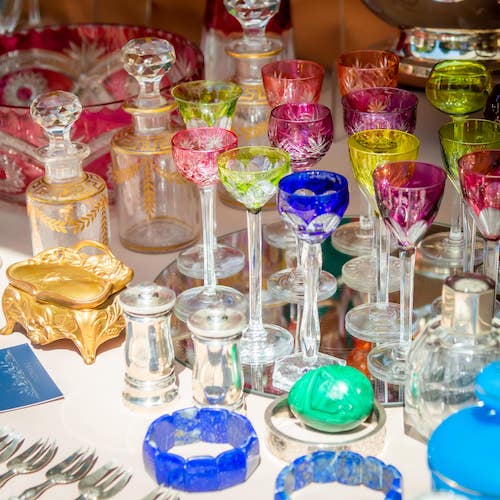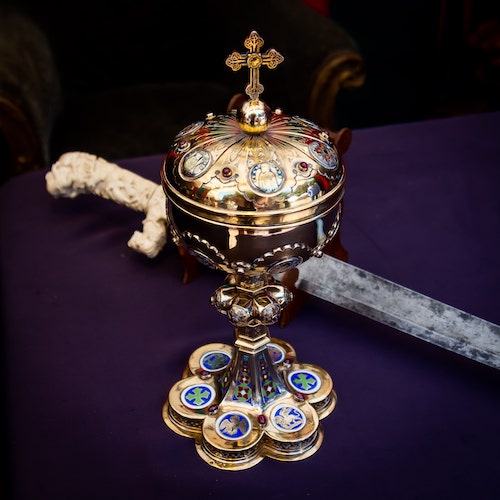 Antiquesmarco — BOES MARCO
VOLANT — Art, antiques and curiosities from the Middle Ages to the Art Deco periodeco periode
Purchase and sale of antiques and curiosities. In the weekend you can find us at the Sablon in Brussels. We would like to welcome you in our new shop in Drongen and this only on appointment! On our website we show a small selection of our collection.
SATURDAY     9:00 AM to 5:00 PM
SUNDAY     9:00 AM to 3:00 PM